Willow the little black adventure cat
This is the story of a rescue cat who travelled Australia in a campervan, and the humans that made it possible.
Our 2024 Calendar
Support us by ordering your 2024 calendar now! Get ready for our grandest calendar yet, with photos of Willow on her cross-continental journey spanning 6 states!
Premium wire bound calendar with 12 adorable shots of Willow the travelling cat.
Be the first to receive updates on van life with our feline companion, stories from the road, and adorable photos of Willow doing what she does best as we travel through 2023. Join us now!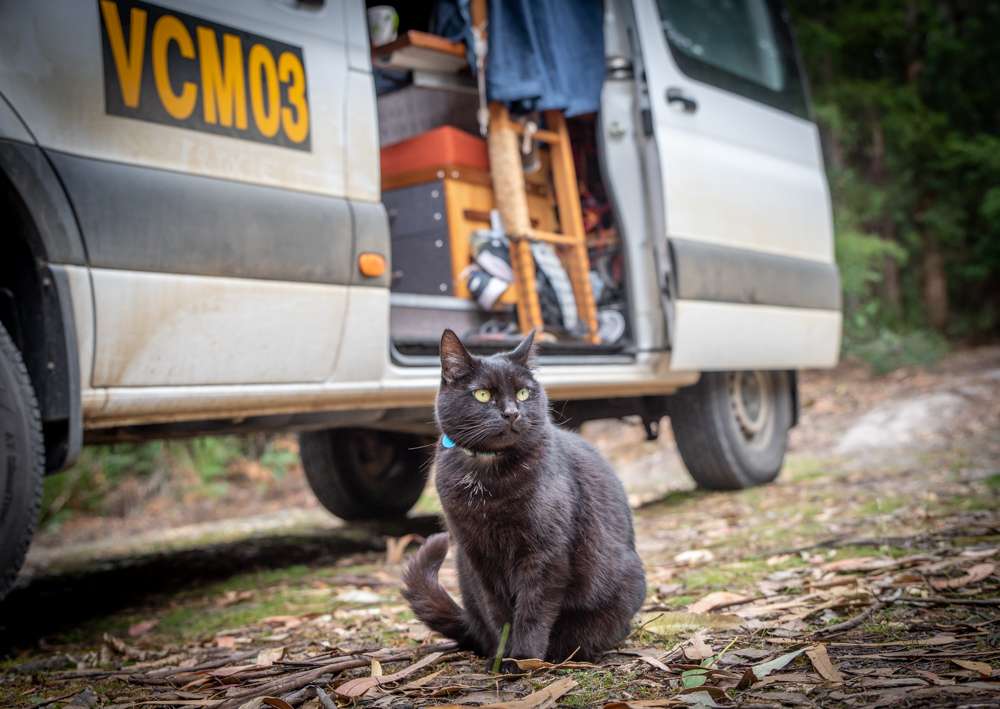 Who are we?
Rich left his home town of Hobart in 2015 in a campervan with little Willow on the trip of a lifetime around Australia.
Their lives changed forever in Perth in 2016 when they met Steph who had travelled from the UK.
Many years and many adventures later, Rich & Steph are married and together with Willow, their story continues around Australia.
Our story is one of adventure and simplicity as we live life on the road with our most treasured companion, Willow.