Middleton, Queensland Between Boulia and Winton on the dusty Kennedy Development road lies the town of Middleton. Although 'town' might be a grandiose term for this place that once was. The pub still stands as if the town around it was still there. The town that lost a battle with Winton as transport and stock routes were set last century. And though the population sits at 3, many a tourist, miner, or weary traveller will stop in for a beer and a feed – those who travel along this dusty road, with seldom a tree beside it, to visit one of the most isolated pubs in Australia.
Where is it?

Loading..
→

Loading..

Loading..

Other places we have visited
It was late afternoon when we rolled into town. I pull up alongside half a dozen 4 wheel drives, each adorned with spare wheels, jerry cans, and all the other hallmarks of a car touring this far West. It's August, dry and cool, but by the end of the year when the rains come I know my van wouldn't stand a chance.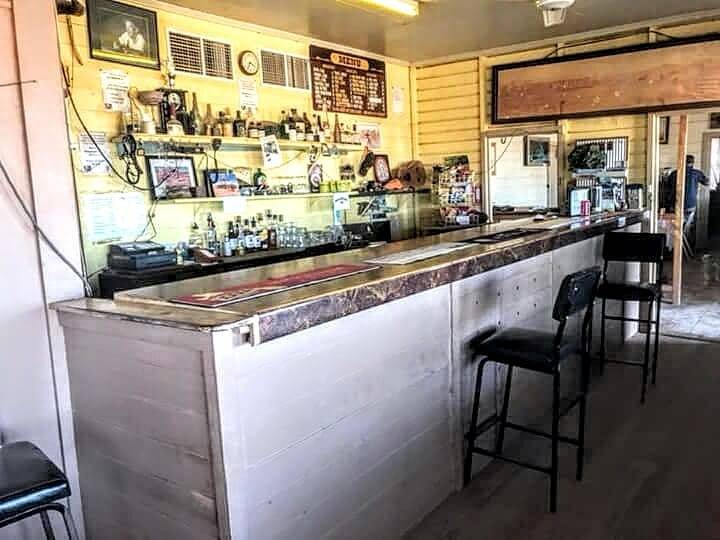 I hear some commotion in the back as the blankets shuffle and a paw emerges. Then a little face. Willow shakes her head to reseat her whiskers then jumps onto the campervan table. There she takes a look outside to see where we are. Commencing her bath I know that she will be right for half an hour before she starts pining for dinner while I find some good conversation. The pub is quaint with all the trimmings of yesteryear. I walk into the bar and order a beer. Along the bar sit travellers who have parked up their caravans across the road and have settled in for the night. Travellers who have been told,
you must stop in middleton
.
But why? 
I wonder. Maybe because there is nothing else out here. I take a seat out front.
Many birds out West?
 A man in his early 60's asks as I take the first sip of my beer. His friend turns and looks at me expectantly and the tin above us creaks and moans as the last of the sun loses it's grip on the roof.
Just your usual lot, I guess. Galahs, Ibis, and Pelicans,
 I say, seeing their disappointment and realising how little I know about Australian birdlife.
I find out they are keen photographers on the hunt for their next shot – I don't tell them I have a cat in my van. A caravan pulls into the camp across the road and starts to set up.
Look at this joker, does he even know what he's doing? 
An old couple deliberate on the finer points of unhitching as the man gives the jockey wheel a thwack. The two guys next to me shake their heads.
You see, that's the problem with.. 
My ears snap closed. This wasn't the reason I came to Middleton. I scull the rest of my beer to a muffled voice and get back in the van.
Lights. Camera. Action?
Down the road a short while stands a decrepit shed. Not unlike many a shed you would find around these parts – old workers cabins abutting station homesteads or drovers huts. But this one was built in 2015. It was erected as part of the set for the film Goldstone, a hideout on a desert plain. Before I've even fully opened the sliding door Willow jumps out and walks up to the hut, pokes her head inside, then walks in. Without any movie crew, or gun fights, it looks like this is
our
hideout for tonight.
Goldstone (2016)
A review by me, Richard East.
The once admirable detective Jay Swan (Aaron Pedersen) arrives in the town of Goldstone, bedraggled and drunk, on the case of a missing person. He meets young cop Josh Waters (Alex Russell) who holds him with disdain. Jay begins to uncover a web of corruption involving the mayor, the land council, and the director of a nearby gold mine who are planning to expand their operations.
Josh, who since being posted in Goldstone, has been led astray by the double-dealings going on, plays into the hand of mayor (Jacki Weaver) who instructs him to get Jay out of town before he digs any deeper. Eventually, we see Josh returning to the right path and standing against those who have demoralised him and the town that it is his duty to protect.
The film culminates in the disillusion of the hold that corruption had taken over the town and as the mayor and mine director skip town, Josh and Jay join forces in a classic film noir gun fight against mine's henchmen. Goldstone's Western-esque parallels sit well in the dusty unease of outback Australia. The cinematography is subtly striking and the action is well paced while still expressing the vastness of the land and the depth of the characters placed upon it. A film I enjoyed immensely. It's available on iTunes, Google Play, Bigpond Movies.
Willowstone
I grab my camera and follow Willow in. The shuttered windows are propped open and the light streams in on a broken bed, dining table with three legs, and an unsteady wardrobe. Willow settles on the window ledge as I continue to look around. Outside, about half a kilometre away, is a small hill which will be great to climb tomorrow.
Willow jumps down and follows a scent to the corner of the hut. I check that there aren't any openings under the floor where she might encounter a snake or some other creature. Losing interest, she finds a better spot to sit on the banister outside.
There are no trees, which means there is no wood, and that means no fire tonight – but that is fine. Tomorrow I will climb that hill, and by 10am we will be on our way.
* * *